There are many injustices that do not get the media attention they deserve.
Andrew Eborn is on a mission to right wrongs and shine a light on particular issues that battle often alone
This week has seen progress in many historical cases:
BBC let Princess Diana down
The BBC will pay substantial damages to Tiggy Legge-Bourke (Alexandra Pettifer) the former nanny to Princes William and Harry over false claims that she had an affair with Prince Charles, became pregnant and had an abortion. These claims were made about her to obtain the 1995 Martin Bashir Princess Diana interview. BBC director general Tim Davie saying: "We let Princess Diana, the Royal Family and our audiences down."
Princess Diana's brother, Earl Spencer Tweeted:
"While I'm delighted to see that another innocent victim of this appalling scandal is being vindicated, it's amazing to me that no criminal charges have been levelled against those responsible, yet."
Sex & the City shoes Manolo Blahnik wins 22-year legal fight over China trademark.
Manolo Blahnik, Spanish fashion designer and founder of the eponymous high-end shoe brand, has won the right to use his name in China for the first time, paving the way for the brand's expansion.
Monolo Blahnik started his business in London in 1971 and became a household name through HBO's Sex and the City.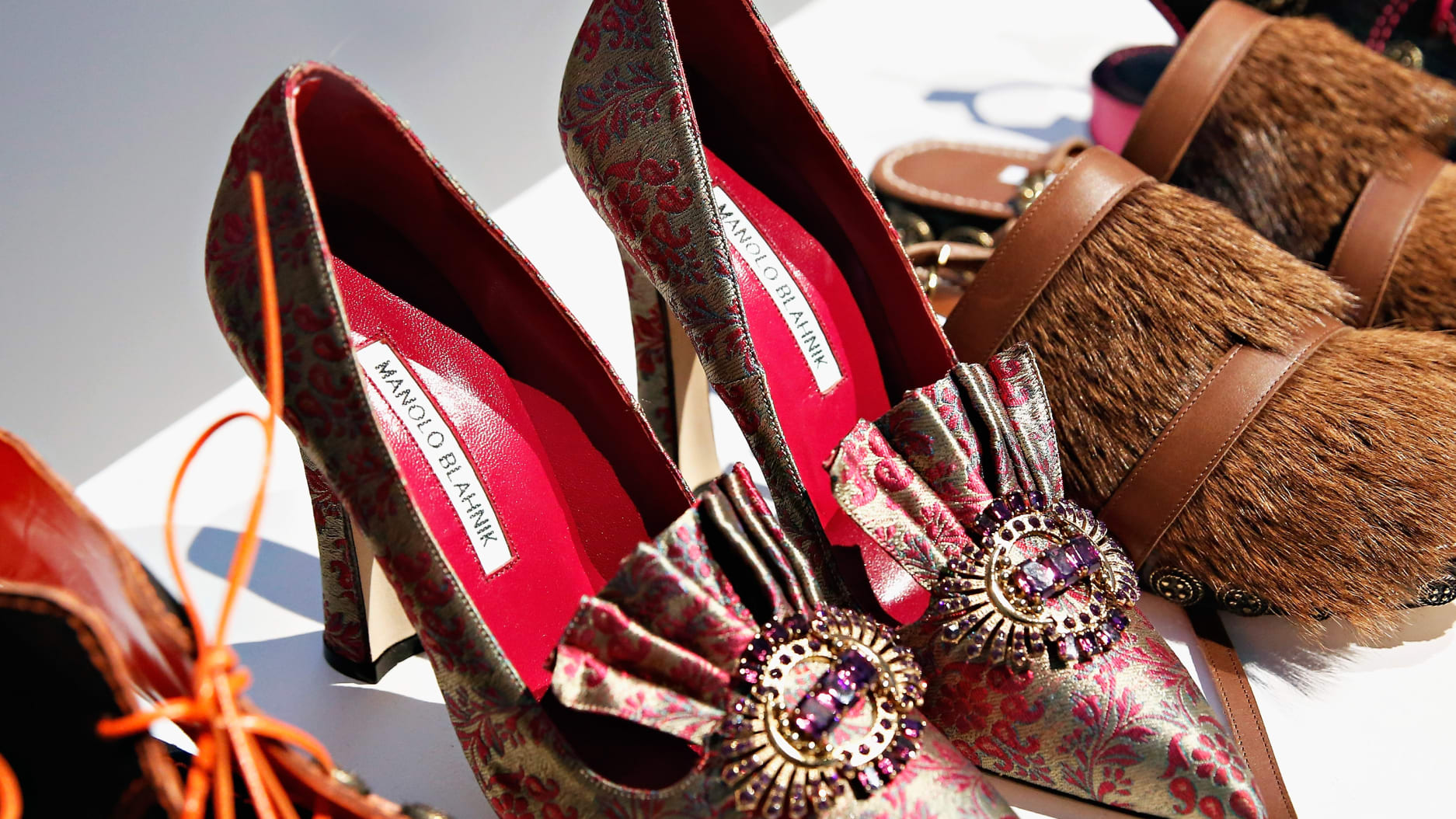 The Supreme People's Court of China, China's highest court, cancelled a trademark incorporating the Manolo Blahnik name that has been owned by Chinese businessman Fang Yuzhou.
Manolo Blahnik will now be able to sell his brand in the world's fastest-growing luxury market.
"This is a meaningful victory for my uncle, our family and our team and I want to express gratitude to the Supreme People's Court of China for its thorough and careful consideration of our long-standing case," Chief Executive Kristina Blahnik, the niece of founder Manolo Blahnik, said.
China has a "first to file" trademark system which has meant that several foreign companies have found that their names have already been registered in China by companies looking to sell trademarks when those businesses enter China. Intellectual property theft has long been an issue between China and its trade partners. China's "first to file" jurisdiction meant Fang's claim to the Manolo Blahnik name as the first person to trademark it in the China market in 1999 was long found to be stronger under Chinese law.
Amendments designed to strengthen trademark legislation were implemented in China in November 2019 taking aim at so-called "bad faith" filings. This has led to some high profile wins for international brands in recent years.
RIGHTING WRONGS – INFECTED BLOOD
During the 1970s and 1980s patients with various blood disorders around the world including in UK, Japan, Canada and Australia were given contaminated blood or blood products infected with Hep B, Hep C , HIV or vCJD.
Some people were co-infected with more than one of those life changing viruses.
The blood had been distilled from thousands of prisoners some of whom were paid. The blood had not been screened.
Andy Burnham, Mayor of Greater of Manchester and former Secretary of State, used his last speech in Parliament to call it a "criminal cover up on an industrial scale" To date this has cost 3000 lives, people are still dying at the rate of 3 people per week. It is the worst treatment disaster in NHS history.
There is an ongoing independent public statutory inquiry into infected blood scandal, the biggest treatment disaster in NHS history.
Andrew Eborn has spoken with a number of victims who are keen for him to help shine the spotlight on their cases and encourage others to get tested.
HELPING THE VICTIMS
ndrew Eborn has spoken with a number of victims who are keen for him to help shine the spotlight on their cases and encourage others to get tested.
Their stories are harrowing.
There is also an alarming pattern in that it was often several years before they were
diagnosed.
Michelle's Story
Michelle Tolley was infected in 1987 after receiving 4 units of infected blood following the
birth of her son. Michelle had a second transfusion after the birth of her twins by C. Section
in February 1991.

It was not until November 2015 that Michelle was diagnosed.
Michelle points out "I have campaigned since March 2016, to raise awareness that if it
happened to me, could it have happened to you?"
Michelle now runs the support group Contaminated Whole Blood UK. The group is for
victims infected and affected by Contaminated Blood.
She works very closely alongside the Hepatitis C Trust also and is a Core Participant with
the Infected Blood Inquiry.

Sue's Story
Sue Wathen was given blood infected with Hepatitis C back in the 1980s but remained
undiagnosed until 2014.
As Sue explained "in the intervening period I had suffered many and various illnesses, some
of them serious, but never had the possibility been put to me that Hep C could be the cause.
I had literally hundreds of blood tests over those intervening years but, it would appear,
never one for Hepatitis."
It is believed there are many who have suffered years of ill health and never been tested.
Sue points out " it has been my mission .. since my diagnosis, to inform as many people as I
can….This could be you, or someone you know."
THERE IS HOPE
Andrew Eborn has spoken with say that it took many years before they were diagnosed.
The virus itself can be cured and so the earlier the diagnosis the sooner damage can be minimised.
Further good news this week is that gene therapy trial shows early success in people with haemophilia B
WHAT IS HEPATITIS?
Hepatitis = Inflammation of the liver
Hepatitis C = Viral infection causing inflammation of the liver
The WHO estimates there are 58 million people worldwide living with Hepatitis C
It is estimated that 0.5 – 1% of the UK population has a chronic Hepatitis C infection.
Hep C is spread by coming into contact with the blood of an infected person. Populations especially at risk include those who abuse drugs, healthcare workers (due to risk of exposure), and those who received a blood transfusion before 1992 (as blood was not screened for Hep C before this date).
There is a greater than 90% success rate in treating Hepatitis C with medications. However, the earlier the diagnosis and treatment, the better the outcome by minimising the damage caused. Thus, it is critical that if you believe you may have Hepatitis C, to get tested and treated.

28th July World Hepatitis Day.
'I can't wait' is the new campaign theme to launch World Hepatitis Day on 28th July 2022. It will highlight the need to accelerate the fight against viral hepatitis and the importance of testing and treatment for the real people who need it. The campaign will amplify the voices of people affected by viral hepatitis calling for immediate action and the end of stigma and discrimination.
Get Tested. Get Treated. Get Cured.

http://hepctrust.org.uk/
The Hepatitis C Trust is the national UK charity for hepatitis C with offices in London and Falkirk. It has been operating since 2001. It is a patient-led and patient-run organisation: most of the board, staff, and volunteers have had hepatitis C and have cleared it after treatment.