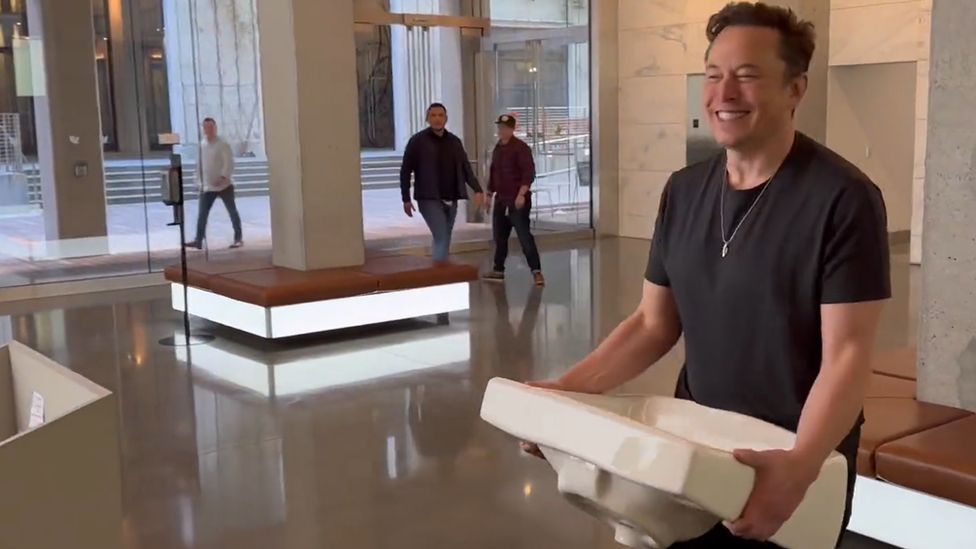 As Andrew Eborn, the futurist predicted, Elon Musk has completed his $44bn takeover of Twitter
At 4:49 AM · Oct 28, 2022 Elon Musk tweeted "the bird is freed"
A number of top executives, including Parag Agrawal, have apparently been fired.
"The reason I acquired Twitter is because it is important to the future of civilisation to have a common digital town square, where a wide range of beliefs can be debated in a healthy manner, without resorting to violence."

The Tesla founder said Twitter was "an asset that has just sort of languished for a long time, but has incredible potential, although obviously myself and the other investors are overpaying for Twitter right now".
The wrong kind of advertising is spam. The right kind of advertising is content.
X marks the spot. Let that sink in …..
One of the beneficiaries of the deal could be Donald Trump.
Elon Musk has described the decision to exclude former US President Donald Trump as "foolish" and said he would reverse it.
Donald Trump was permanently suspended from Twitter in January 2021 following the attack on the Capitol building in Washington which resulted in the deaths of five people.
Twitter claimed it wanted to avoid the risk that his tweets would incite further violence.
Donald Trump has said that he will not be reactivating his account and would prefer to post on his own platform Truth Social.
Elon Musk has said that his plans for Twitter include "X, the app for everything" which may be along the lines of the successful Chinese app WeChat, which incorporates different services including messaging, social media, payments and food orders.
ANDREW EBORN – RIGHTING WRONGS
GET IN TOUCH

Andrew believes that there are many injustices which do not get the
media attention they deserve, or indeed desperately need the oxygen of
publicity for their cause. This is where Andrew hopes to help. By
focusing on the injustice and assisting to promote, Andrew is keen to
give an initial helping hand in any way he can make possible.

If there are particular issues you would like Andrew Eborn to
investigate please provide information here so he may be able to
assess if he can provide you with help.

www.ebornlegalreview.com/
https://peoplematter.tv/peoplematter-tv-clients/andrew-eborn/
www.rightingwrong.co.uk
Follow @AndrewEborn @OctopusTV
www.octopus.tv
© Andrew Eborn 2022
Eborn Legal Review – edited by Andrew Eborn